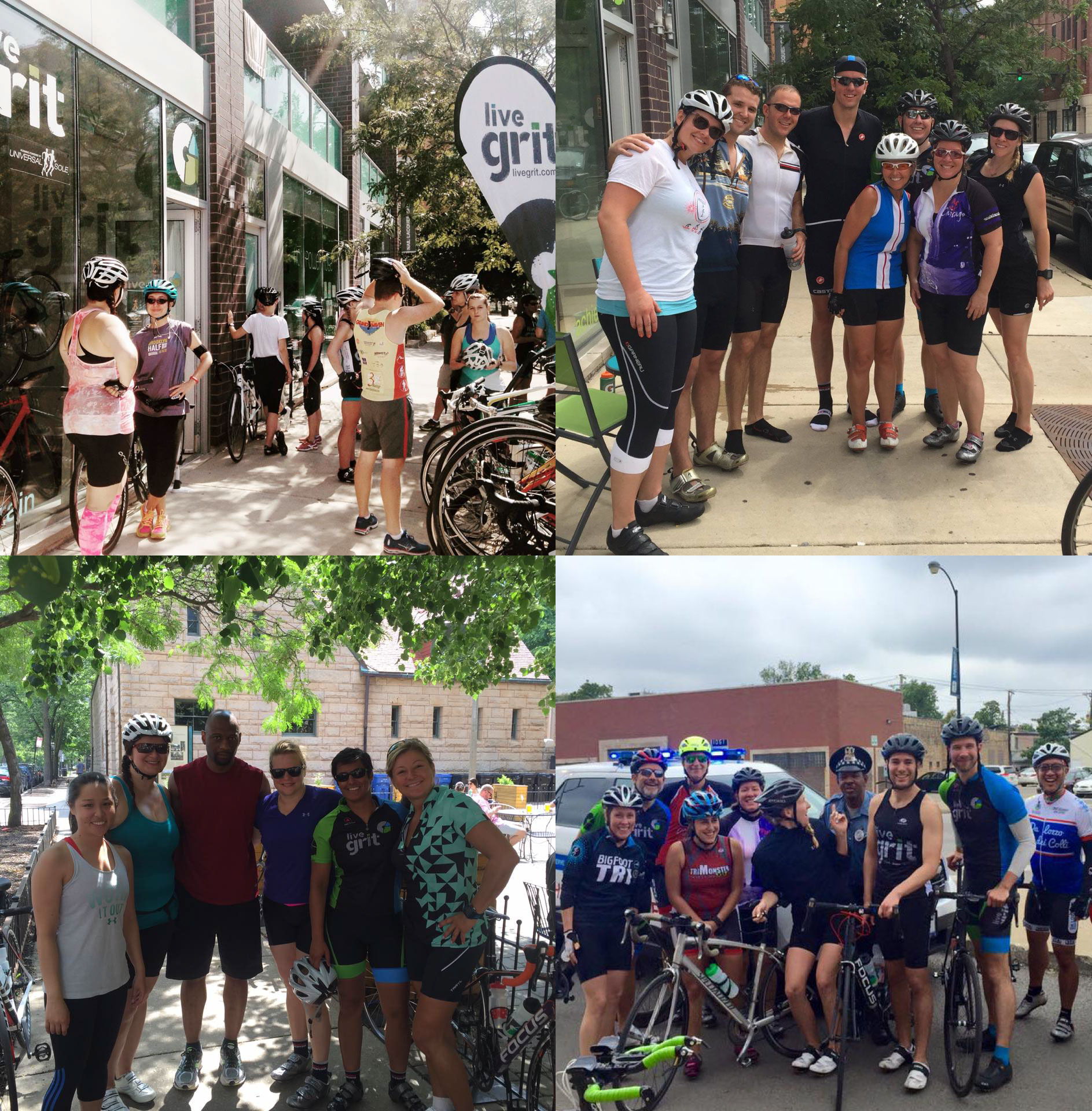 The Weekly Group Ride
See you next Spring. But check out the calendar for our Brewery tour and more.
When: Every Sunday @ 8am (check here for weather updates) from Memorial Day to Labor Day.
Where: Meet infront of Live Grit (1010 W Monroe St.)
What: Live Grit has two different group rides...
10-20 mile ride that heads south on the Lakefront path. A great ride to get comfortable with group riding, build endurance or if you just want a shorter option. All speeds and all bike welcome!
40-50 mile ride that heads towards the southwest suburbs. This ride is a no drop ride with multiple regroup points and a rest-stop at the turnaround point for refueling--so bring your snack money. We don't care what bike you ride or how fast you go. If you want to have fun and meet new people, then we want you!
Frequently Asked Questions:
What if I've never been on a group ride?  Not a problem! You might want to start with the Lakefront ride to get familiar with group riding. If you have any questions before the ride, please do not hesitate to ask.
What do I need to bring? You'll need a bike, a helmet and some water and nutrition. A flat kit is a very good idea even if you don't know how to change a flat--someone on the ride will help you out.
Are triathlon bikes allowed? Yes, but we do ask that you but we do ask that you are mindful of the handling
What does no drop mean? All of Live Grit's rides are no drop. This means we don't leave anyone behind. At times the group may split apart but we always come back together at check points. If it's your first ride, the ride leader will make sure you know exactly where all checkpoints are.