You know Live Grit as the place where you get your bike fixed or ask questions about wetsuits. But the mission behind Live Grit has always been something bigger…
It's the belief that the passion and the inspiration that it takes to overcome the obstacles between us and the finish line  bleeds into everything we do—our family, our work and, most importantly, our community. Passionate and inspired people do amazing things. They change the world.
We want to live the true mission of what it means to be a part of the Live Grit community. That's why we are kicking off "Grit Cares" this year. We have an amazing community of athletes supporting inspiring causes, and we want be a part of that commitment. We will support such causes with our time, our ideas, and in some cases, our money.  We will always strive to be examples of what it truly means to be 'Live Grit'.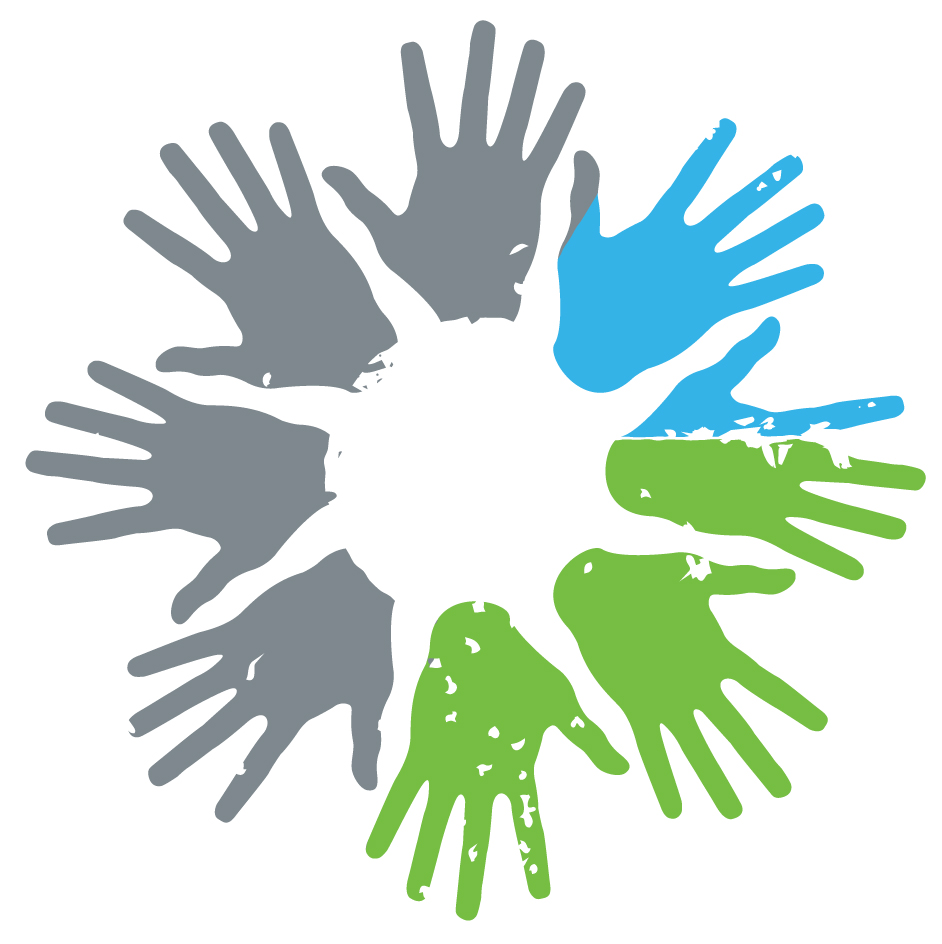 OUR CAUSE
Our first athlete and his passion is Ryan Blackwell. Ryan started supporting the homeless about a year ago. It wasn't a job, but because he saw his fellow Chicagoans facing some of the worst conditions. According to Ryan, "I'm seeing first hand that "poverty is the worst form of violence (Gandhi);" as the homeless are often unprotected victims of assault, disease, starvation and nature." Every week Ryan goes out and distrubutes basic first aid items, food and clothing. The most needed things continue to be OTC medications for infections and trauma, non-perishable foods, adult clothing specifically socks and t-shirts and various hygiene items. Ryan lives by the principles that "the time is always right to do what is right…If I ever question what good is being done within this mission, I remember that everyone in need is someone's son, daughter, brother or sister. I pray that if ever my loved ones are in need, that someone kneels down where they're fallen and helps them back up; if only for a moment."
Ryan doesn't want acknowledgement or praise for the selfless acts that he and his wife perform every week. But he would love the Live Grit community to be apart of his mission to support, even if in the smallest way, our fellow Chicagoans.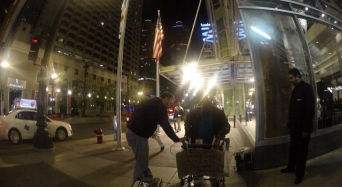 HOW WE CAN HELP
A couple times a week, Ryan takes his care down to Lower Wacker and passes out items to the homeless who call that area home. To date, Ryan and his family have provided the items themselves. Going into the winter, conditions will get more dangerous and the needs of these individuals will grow. Ryan focuses on trying to do the following:
1. Keep the homeless ambulatory by providing wound and foot care. 
If a homeless person is unable to walk as a result of infected wounds or foot rot, then they will have declining access to food, water and hygiene.
Items:
With antibiotic wipes to clean wounds, antibiotic cream to treat the topical infections and bandages to keep the wounds clean; these injuries will be less likely to progress to the point where a person cannot walk to get food and water and minimally clean themselves.
Antifungal cream for foot related funguses, foot powder to draw moisture out of socks\footwear and clean socks to minimize the infection spread; will provide basic treatment for these issues.
2. Prevent diseases by providing hygene items and combat lice, fleas and other pests.
Items:
Soap, shampoo, toothpaste\brush, comb\brush and deodorant will allow a homeless person both stave off skin related diseases as well as incrementanlly improve their emotional health by simply being clean.
3. Prevent immediate starvation by providing non-perishable nutrition.
The most commonly donated item to the homeless is restaurant leftovers; but often this food goes rotten and is not available if a homeless person is not able to walk any significant distances. 
Items:
Water, Pop Tarts, Vienna Sausages, apple sauce allow a person to store these items when needed or often share with others.
4. Provide protection against weather exposure like extreme cold or heat.
The most difficult items to collect and distribute to the homeless are seasonal specific clothing items; and the most requested are clean socks.  That said, clothes for a homeless person will only stay wearable for 14 to 30 days; the clothes get wet and freeze, are infected by pests and rodents or are often stolden. 
Items:
 Clean socks, adult sized t-shirts, sweatshirts, pants, coats, hats and gloves, blankets, tents, hand and foot warmers.
5. Provide miscellaneous items to incrementally improve the lives of those homeless.
There are some less obvious items that will advance the life of a homeless person:
·         Bags and backpacks
·         Used eye glasses
·         Camping equipment (eg tarps, tents, heaters, sleeping bags)
·         CTA Passes
·         Books and magazine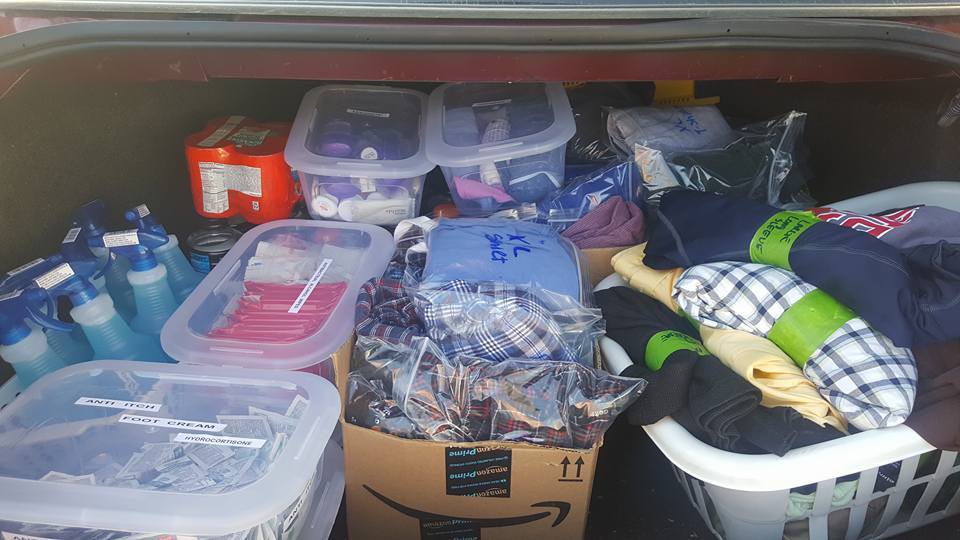 TAKE ACTION
Because of the Live Grit communities incredible response to a call to action, Ryan has not only created a facebook page but also a GoFundMe cause. Please continue to leave items at Live Grit or donate through one of the other channels.
Live Grit will be collecting the listed items at the store through December 31st. We can all look through our closets and find that old coat or blanket. We can stop at the local drugstore and pick up some first aid items. With these things, we can't end homelessness but we can do the smallest thing to make someone a little more healthy, a little more warm, a little more nourished. 
If you have any further questions about the work Ryan is doing or would like to get more involved, please reach out to him at ryan_blackwell@rush.edu.