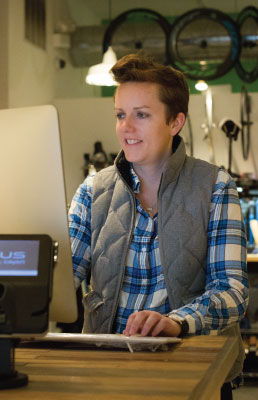 Gillian Fealy
The Captain of Passionate Pursuit
________________
     Gillian has been a part of the triathlon world long before she was on the retail side. Having participated in multiple 70.3 Ironman races, the Chicago Marathon, and the Chicago Triathlon she consistently finds herself engaged in the sport on a personal level. She created Live Grit as a platform to spread her passion for triathlons and the life-changing impact they have.
 "It's not about the gear or the stuff, it's about the people and the experience. I'm asking you to join me in a way of life that I promise you won't regret."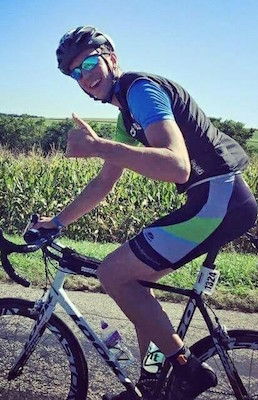 Jacob Fraser
The Director of Finish Line Crossings
________________
      Jacob helped open Live Grit after 7 years on the retail side of the sport. He's decided to pursue his own dream of a full Ironman in 2015. The passion for triathlons is matched only by a passion for hockey and that makes for an interesting T-shirt collection. If he's not at the ice rink, on the bike, at the pool, or on a run he's probably enjoying a cheap beer.
 "Ignore whatever excuse you can come up with to give up because there's someone else with a much better reason, who just refuses to give up. We are all athletes, if we just believe it ourselves."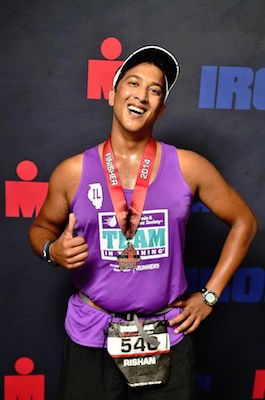 Rishan Mohideen
The Leader of Inspiration
________________
      Rishan has been participating, coaching, and selling a triathlon focused lifestyle for years. Focusing on the mantra that "anyone can do anything" he pairs his love of triathlons with his love of doughnuts and cheap beer. If he's not traveling the world, he's sitting in a dive bar here in Chicago. Regardless of where he is or who you are, he's always happy to nerd out about triathlons, doughnuts, or anything you find interesting.
 "Get a bicycle. You will certainly not regret it, if you live."
Caleb
The Maestro of Mechanics
________________
     Caleb has been taking things apart his entire life. His childhood memories are filled with broken-open toys scattered across the floor as he constantly needed to know how things worked. Caleb has decided to study mechanical engineering to satisfy this need. As all college students do, Caleb found himself riding an old bike that hardly worked. After deconstructing enough of the wheels, hubs, and pieces, he needed some bike repair advice and so began his time with Live Grit as a bicycle mechanic.
 "I've always been fascinated with the way so many small parts, doing their individual jobs, work together to make something so much bigger than themselves happen."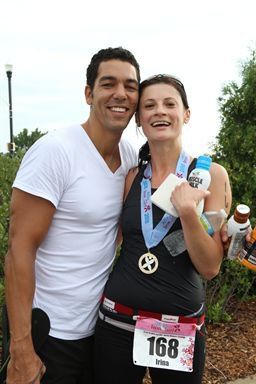 Sabin West
The Guy who Likes Bikes
________________
      Sabin has been customizing bicycles for 20 years and has a passion for road racing, particularly "Crits". With a decade of retail experience, Sabin believes there is a bicycle for every type of cyclist and experience level. You can find him riding around town popping wheelies and pulling his son around on a fat tire bike.
 "Everyone has to start somewhere. It's never too late to get into cycling."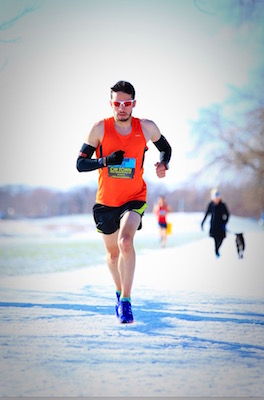 Jeff Ramirez
The Lieutenant of Livin La Vida Loca 
________________
     Jeff is a jack of all trades. Growing up, he had dreams of becoming a magician. Little did he know that his hidden talents surely pulled more than a rabbit out of the hat. When Jeff is not training like a maniac, you can catch him exploring the city, being a good father, or at home Netflix-ing and chilling. Besides his athletic abilities, he also enjoys salsa with his chips and out on the dance floor. So if you ever need dancing or swim lessons, Jeff is your go to guy!
"And it's at the borders of pain and suffering that the men are separated from the boys"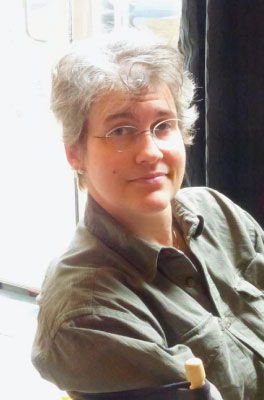 Anne Barnes
The X and Y Coordinator
________________
     Anne has been riding and racing bikes since the late 1980's. She has a bike that lives in Belgium and likes to visit there as much as possible to ride it. She also has two cats, but they don't ride bikes. Fitting a bicycle to the rider is what gets her out of bed in the morning and nothing beats a fresh cup of microwaved coffee!
"You're gonna need a bigger boat."