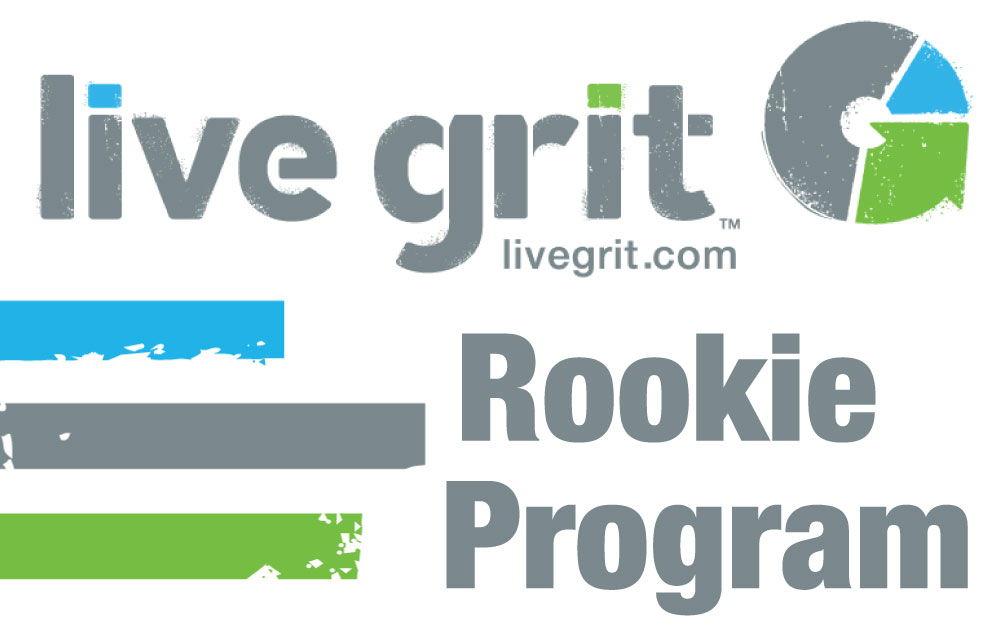 Are you a triathlon rookie? 
I've done a couple triathlons but still feel a little intimidated.

It's been awhile since I've done one.

I've never really learned the ins and outs of triathlons.
Then, the Live Grit Rookie Program is for YOU!
The Live Grit Rookie Program is a development program for triathlons designed to take away the intimidation so that you can focus on the fun.
Leon's Triathlon (Sunday June 4th, 2017) is the perfect race for a triathlon Rookie. It's a beginner friendly course set on a professional stage. The Rookie Program is for the sprint distance.  
By being part of the Rookie Program, you will have access to:
10- week beginner training program for the Sprint Distance starting on March 27th.
Access to Live Grit's qualified staff for questions and support.
Race day support from Live Grit coaches to help you set up in transition and before the race start.
Dedicated Live Grit Rookie wave.
Option to use a My Float flotation device during swim portion of triathlon.
3 part clinic series offered in store to eliminate the intimidation of the unknown. Come join fellow first-timers and learn from seasoned veterans. No question is a silly question, and we promise we've heard them all before.
Triathlon and Training 101 – Sunday, April 9th @ 1pm

From the open water to the finish line, everything you need to know about the triathlon and how to get there.

Transitions and Mental Toughness – Sunday, April 23rd @ 1pm

The fourth sport of triathlons is all about practice! From the gear that makes it all a little smoother to the habits you can form to make life easier, come learn all about the transitions. We will also be discussing mental toughness--strategies for facing fears and overcoming obstacles that happen in training and race day. 

Race Day Details – Sunday, May 21st @ 1pm

A preview of race weekend, complete with a course overview and some more concrete timelines. Think of it as a your personal course talk.
Other special offers for Rookie athletes include:
VIP Bike Service
 Take advantage of our State Street service package, normally a $120 value, offered exclusively to you at $75. Get the machine running in tip-top shape for the coming season. Offer valid until 6/1/17.
Get fit so that you can get fit!
Any rider will tell you that bike fit is critical to comfort, performance, and injury prevention. Take advantage of our expert fit technicians and receive a $75 discount on our fit services!
Personal Shopper Experience
Whether you're looking for a new bike or a new pair of socks, you might have a million questions that need answers. Our team members have the scoop on all our products and can help you make the right decision on what's right for you! Book an appointment during a time that's convenient for you, whether that's at your lunch hour or before store hours, and we will do the rest.
Click below to register. Use the code 'ROOKIE' when registering.