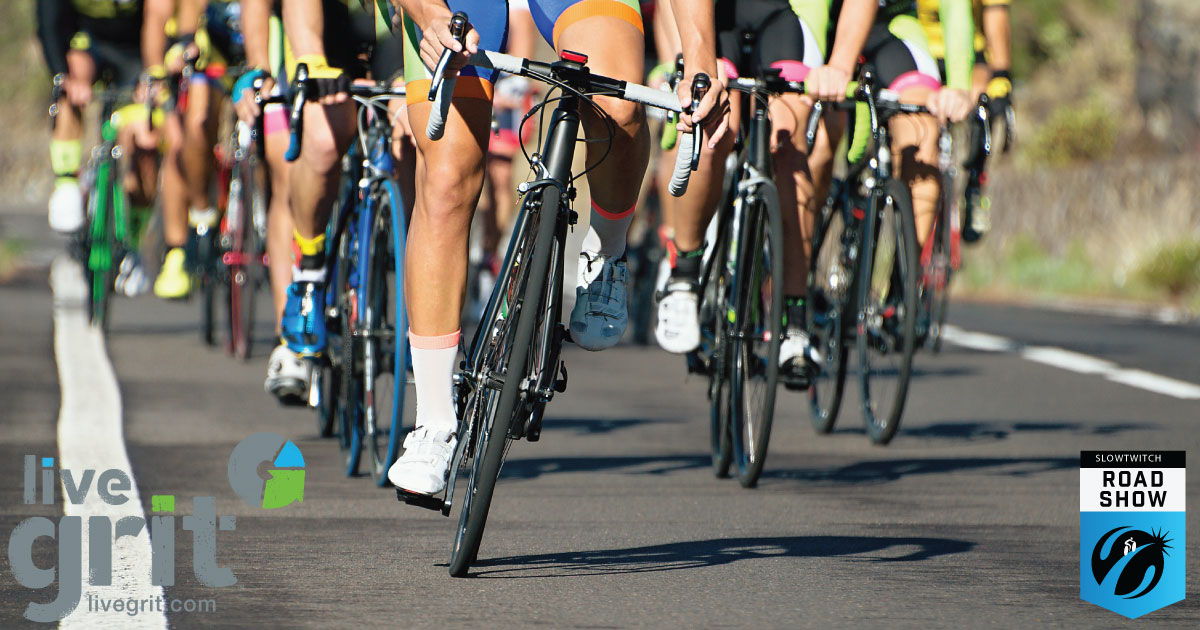 Join us on May 13th for the Live Grit Slowtwitch Roadshow!
Live Grit is excited to host a stop on the 2017 Slowtwitch Roadshow tour. It will be a fun day filled with lots of cool swim, bike and run gear to see, try, and BUY. Come early for a ride and/or run, and stay for clinics from Tri Industry experts and athletes, giveaways and raffles,  food, beer, product demos and great deals.
Roadshow Vendors:
Cervelo: P5X demo fleet, special roadshow deals,                                        

Cervelo swag, and more. 

SRAM: Demos.
Blueseventy: 2017 wetsuit line and special                                                                  

roadshow deals.

Orca: 2017 wetsuit line and special roadshow deals.
Infinit: Nutrition samples and special roadshow                                        

deals. 

Hoka One One: Demo shoes and special roadshow                                                   

 deals.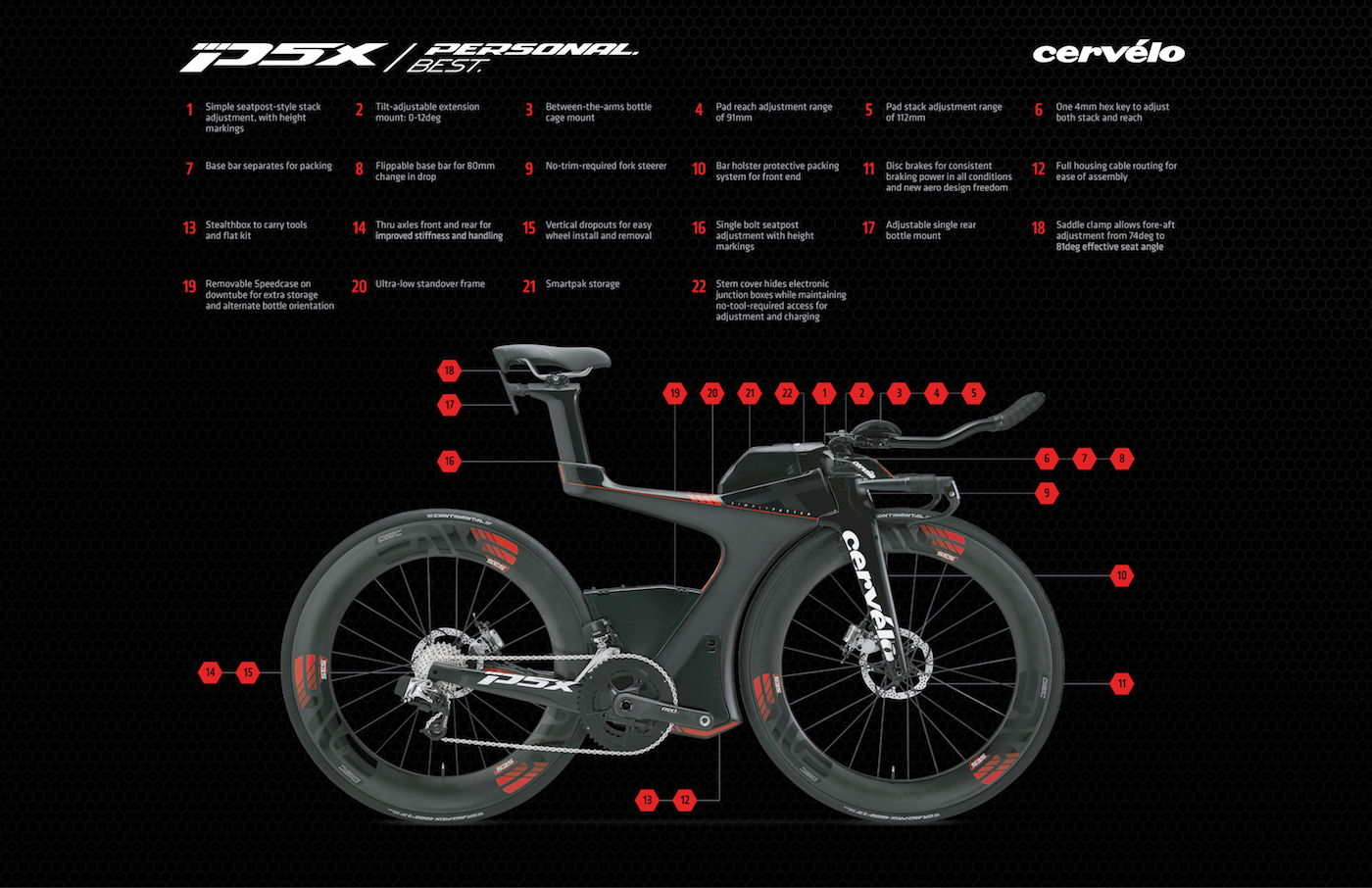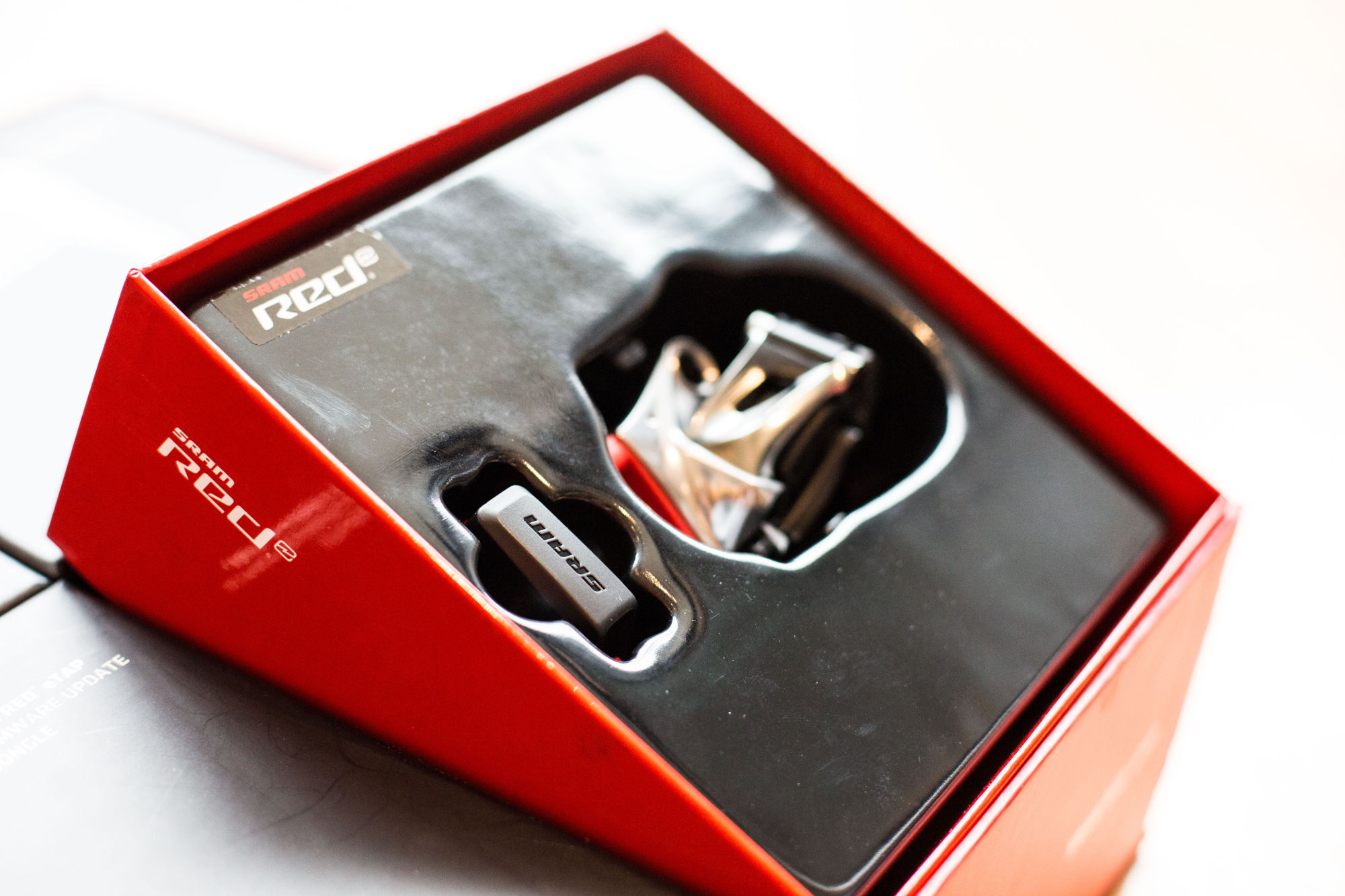 Roadshow Highlights:
Cervelo P5X demo bike
Stop by all day to see and ride the new Cervelo                               P5X. 

Bring shoes, pedals, helmet, and riding kit.
SRAM E-tap
See it. Play with it. Learn about it.
Zipp wheel demo
Take a test ride and experience FAST. Bring your                         helmet because you will be flying!
Orca and Blueseventy fittings
Got Suit? Want suit? The Orca and Blueseventy tri                     wetsuit experts will be on hand to show you in ins and             outs of this important piece of equipment.   (Bring                       tight-fitting shorts/tights  and top)
Hoka
Try them on. Run in them. Love them.
Body Gears Physical Therapy
Ask an expert! Physcial therapists will be onsite to                       provide complimentary injury, mobility, and                                       performance screens.
Raffle
Orca S6 wetsuit, Blueseventy Streamline bag, Hoka                      running shoes, Nutrition pack from Infinit, Cervelo                      swag, Live Grit triathlon kit, Live Grit service package,               Grit Endurance training, and more!
​​​​
Roadshow Schedule:
8:00am-10:00am:    Group Brick with Grit Endurance
8:00am- Roll out for the ride portion starts at Live Grit with a 18-20 mile ride south on the lakefront path. The ride is a                               no drop ride

and all paces welcome. Beginners encouraged to join!   Learn more about group riding

here

.      

9:30am- Run portion leaves at Live Grit. The fun run will be from 1-3 miles depending on each athlete's preference. All                               paces and all experiences welcome.                   

Athletes are more than welcome to just ride, just run, or do both! 
10:00am- Roadshow begins with coffee and pastries
10:30am- Functional Movement and Injury Prevention Clinic with Body Gears Physical Therapy
Training and racing takes a lot out of you.  The experts from

Body Gears Physical Therapy will discuss

common swimming,           cycling, and running injuries. They'll also cover injury assessment, treatment, and prevention; plus demonstrate exercises               to maintain fitness and maximize performance.  

            
12:00pm- Cervelo clinic
The Cervelo experts will discuss the science and engineering that went into developing the P5X. They will also share               what is coming down the pipeline from Cervelo and the bike industry as whole. 
1:00pm- Lunch, beer and a Fix-a-Flat Clinic with Live Grit Technicians
1:30pm- The Art of Training with Grit Endurance coaches
You have a goal and now you need a plan. USAT certified Grit Endurance coaches will give you the low down of how to           train for 

your next big race. 
2:30pm- Aerodynamics with Professional Bike Fitter Anne Barnes
So you want to go fast? Professional bike fitter Anne Barnes will talk about the science behind aerodynamics and how they                 apply to your riding. She'll examine how to achieve how to maximize aerodynamics without sacrificing power and                                     performance.  
4:00pm- Nutrition and Hydration with Infinit Nutrition
Racing and training effectively require proper nutrition and hydration. Who better to learn from than Mark Martines             of Infinit Nutrition?  Bring your hydration and nutrition questions and learn to maximize your performance.
5:00pm- Wetsuit 101 with Ty Stevens of Orca 
Why wear tri wetsuits?  Full vs. Sleeveless? How can I get in and out of my suit without destroying it? Ty Stevens from Orca                  will answer these questions  and share information that only a wetsuit expert would know.
6:00pm- Roadshow ends