Do you want speed?  
Rent with the Live Grit/Zipp demo wheel rental program. Wheels available for rental include Zipp 404, 808 and mixed set (404 front, 808 rear) wheel sets.
How does it work?
Base pricing is $175.00. This price covers a one week duration, (e.g. Wednesday, 11 A.M. through Tuesday 7 P.M.). This rate includes labor associated with renting wheels--  including swapping over tires and inner tubes, installing Zipp carbon specific brake pads, making necessary brake adjustments* as well as swapping cassette to and from athletes existing wheel set and adjusting shifting. Swapping back to the athlete's original wheel set does not guarantee same day service and may incur an additional business day to fulfill.
What you need to know...
Wheels: Zipp Firecrest 404, 808, or 606 (404 front with 808 rear)
Price: $175 per 7 days.
How to Reserve: To learn more about the wheel rentals or to reserve a pair today, please come in to the store or call us at 312-436-2400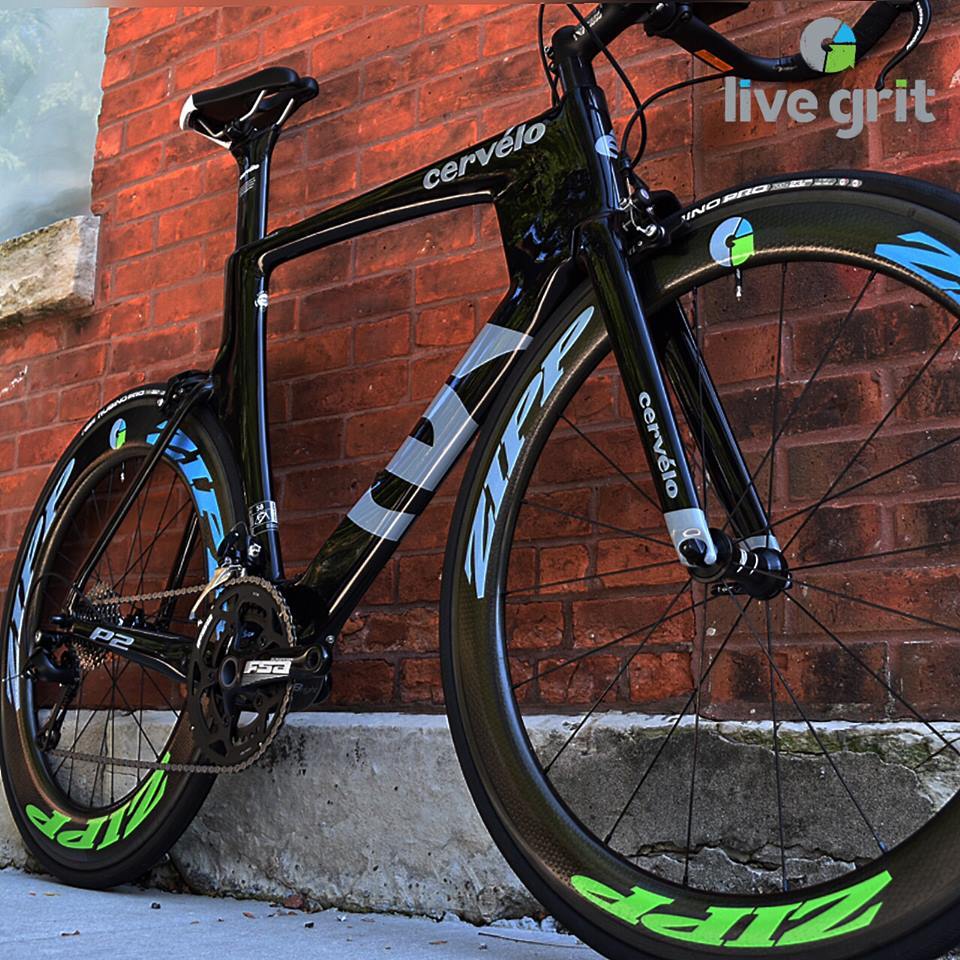 The Finer Points
Live Grit can provide tires and inner tubes at no additional cost. However, any damage to tires and tubes are the responsibility of the athlete to recover and are not included in the optional insurance agreement.
*Bicycles using proprietary brake calipers may incur additional labor fees that will be assessed before any contractual agreement is established.
Should an athlete choose to purchase a Zipp wheel set following the rental duration, they may apply the base $175 rental fee towards the purchase of a wheel set up to 10% off the wheel set. Multiple rental fees will allow for a maximum of 10% off the manufacturers suggested retail price, (e.g. $2,000.00 wheel set maximum discount of $200.00 off regardless of multiple Zipp demo wheel rentals). Any late fee or optional insurance will not apply towards the base $175.00 or 10% reduction. This discount applies to complete front and rear wheel sets and may not apply to a single wheel set with the exception of a rear disc, (Zipp Super 9 or equivalent).
Any rental agreement requires payment in full at the time of reservation.
Due to the high cost and demand of this equipment any paid reservation is non-refundable.